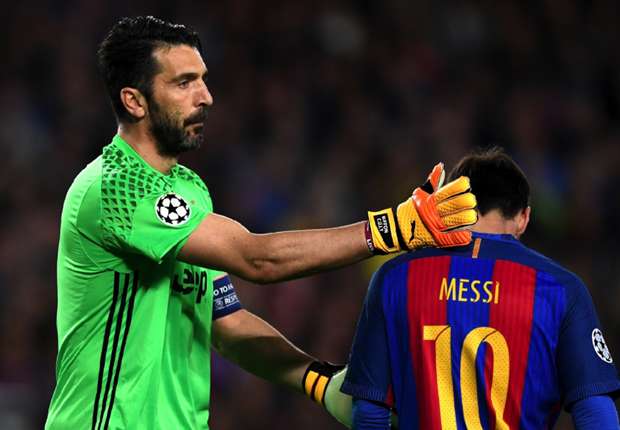 Messi made to look human by Juventus' defensive giants
Getty
Barca simply had no response to Juve's determined, disciplined defending and, in preventing the hosts from scoring in the first half of a Champions League game for the first time this season, the Italian champions effectively killed off all hope the hosts had of overturning their 3-0 first-leg deficit.
Admittedly, there was a narrow escape when Lionel Messi flashed a low drive wide 19 minutes in but, in truth, the enduring brilliance of Gianluigi Buffon was not required on the night.
The 39-year-old goalkeeper had made a crucial stop from Andres Iniesta when Juve were still only a goal to the good in the first leg but he was never truly tested at Camp Nou - further testament to the defensive excellence of Juve, who have conceded just twice in 10 games in this season's Champions League - and not for a staggering 531 minutes.
Indeed, the only real sight of goal Barca had in the second half was when Buffon dropped a cross in the area. Even then, Messi could only volley high over the bar.
Mbappe sets new CL record
It was the Juve and Italy captain who once said, "Messi is an alien that dedicates himself to playing with humans." However, even the Argentine, for all his other-worldly skills, never looked like beating Buffon.
Messi had never previously netted against the Juve shot-stopper and he was never going to on this particular night. Not when Buffon was surrounded and so ably supported by defensive giants.